We deliver business critical IT solutions and consulting services. Our services are delivered in close cooperation with you and in a controlled and productive process, based on simple and sound business principles based on:
Mutual trust: where we say what we do and do what we say, i.e. you can count on a unique service that is always on time and within budget.
The best qualifications: where great team-work and substantial results are built on an understanding of the subject matter. We have extensive knowledge and experience within our focus areas, which guarantees you first-class results.
High productivity: with high efficiency and high quality based on the reuse of solutions and best practices. Therefore you will always get the most out of your IT investments.
Great results: i.e. tangible, positive and long lasting results focused on the overall business effect of the solution in the short term as well as in the long.
A partnership with perspective: where we aim for long-term cooperation where we continue to build on our relationship to get strategic benefits out of it as well.
Competencies
We are good at planning, estimating and delivering our projects according to what we have agreed. The key to this is more due to our experience and less due to the methods and tools we use, but if you want us to work according to a specific project model or to use a particular set of tools, we can easily do so. Otherwise, we will use the Microsoft Solutions Framework, which is our internal project model and tool set.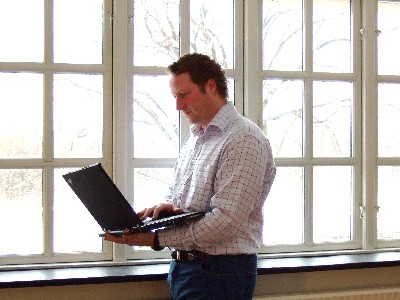 Microsoft Solutions Framework ensures:
Well-defined deliverables and milestones
Focus on fast delivery of critical components
Measureability and control during the process
Focus on quality from an overall perspective
Well-defined start and exit criteria for all tasks
Our partners
We complement our services with a strong network of partners:
MindZet: IT infrastructure - design, architecture and implementation
Inceptio: IT infrastructure - design, architecture and implementation
baladi software solutions: IT development -design, -architecture and -implementation
Microsoft: IT standard solutions
We have partners in other areas around IT and business management, including skilled partners within web design and development, mobile solutions, IT security, IT support and organizational development.
Doing business with gufler.dk gives you the opportunity to leverage our skilled partnerbase and strong network within the industry.
---
© 2013 gufler.dk | Groensvinget 48 | DK-2730 Herlev | tel.: +45.2990.7029 | cvr: 30251822